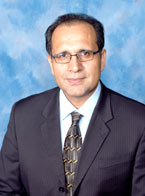 Bahaudin G. Mujtaba, D.B.A.
According to WalletHub, U.S. is a melting pot of cultures, thanks to rapid ethnic and racial diversification of the past four decades. The portal took a snapshot of America's current cultural profile, comparing more than 500 of the largest U.S. cities across three key indicators of cultural diversity. They examined each city based on ethnicity, race, language and birthplace.
In a recent interview, WalletHub asked Bahaudin G. Mujtaba, D.B.A., associate professor of Management, NSU's H. Wayne Huizenga College of Business and Entrepreneurship, what are the main benefits of living in an ethnically diverse city and to share some tips for managing a culturally diverse workplace.
Click Here to read Dr. Mujtaba's thoughts.
Source:: NSU News