By wlchrist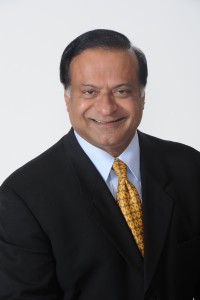 NSU Board of Trustee member, Zachariah P. Zachariah, M.D., was appointed to the State University System of Florida Board of Governors ("Board"), NSU President Dr. George Hanbury announced today.
Governor Scott said, "I was proud to appoint Dr. Zachariah to the Board of Governors last week. He has been a valued public servant throughout his career and I'm confident that he will be a strong advocate for Florida students in this new role."
Dr. Zachariah previously served on the Board from 2003-2010 under then-Governor Bush. The Board was changed from a statutory board to a constitutional board in 2002 due in large part to the efforts of former Florida Governor Bob Graham. His role on the state university system board is unique in that he will represent the interests of Florida's Private Colleges and Universities, and be a voice at the table for increased collaboration, communication and research between the systems' schools.
"There is great potential in bridging the gap between the private and state university systems in Florida. Florida has some of the brightest minds in research, and some of the nation's most promising future professionals being educated at our colleges and universities," said Dr. Hanbury. "I am confident that …read more
Source:: NSU News