By Maria Leon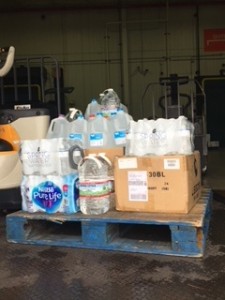 Hurricane relief supplies collected by the College of Psychology have made their way to Puerto Rico.
The collection effort was initiated by Assistant Professor Lourdes Suarez-Morales, Ph.D., of the Department of Clinical and School Psychology, after the island was hit by Hurricanes Irma and Maria in Sept. 2017.
Suarez-Morales said she wanted to collect supplies based on the government's response to the disaster.
"It didn't seem like Puerto Rico was getting the same help as the mainland, and that people were left to fend for themselves," she said.
To initiate the collection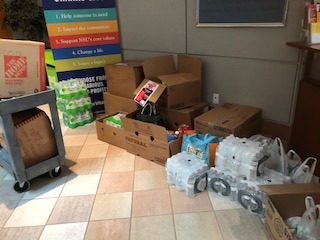 drive, Suarez-Morales turned to the Hispanic Psychological Student Organization, or HPSO, which she serves as the faculty advisor. HPSO's board members took up the issue, and collection boxes were put out in the lobby of the Maxwell Maltz Building. We collected water, nonperishable food, diapers, and other essential items. The effort was advertised by email, word of mouth, and social media.
Transportation was arranged with the help of HPSO member Natascha Quirch, whose father owns Quirch Foods, a Miami-based retail food distributor with operations in Puerto Rico. Quirch asked her father to transport the collected goods after he took a trip to the island to check on …read more
Source:: NSU News